Family Owned and Operated
We've been specializing in heat pump installation, maintenance and repair for over 15 years.
Joanne and Don Gulevich began Coastal Heat Pumps in the beautiful Comox Valley in 2005, and moved to Victoria in 2011. Coastal Heat Pumps has gotten where it is today with the support of family, and the dedication, patience, and hard work of our team. We love what we do and see the demand for our industry continuing to grow. We cannot think of a more supportive community to serve and support.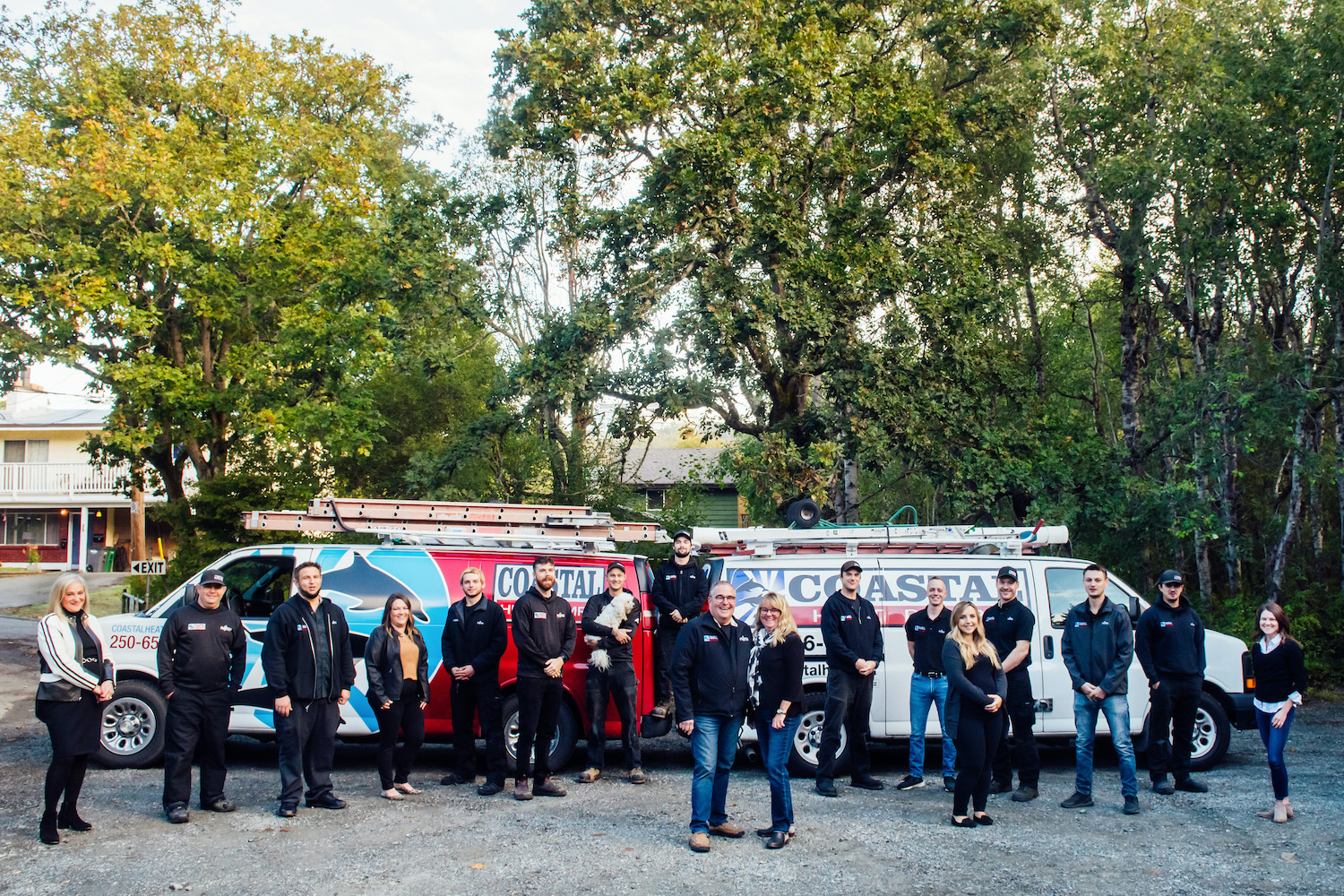 Vision, Mission & Values
Vision: To lead the industry in providing the most comfortable indoor climate to every home in the communities we serve.
Mission: Coastal Heat Pumps mission is to educate and collaborate with our customers, along with the provincial government, to create custom, long term in-home climate solutions. Using the most reliable technology, and trusted service teams, we ensure our customers have energy efficient, affordable, stress free indoor comfort.
We value our relationships:
Our company is built on positive relationships with our customers, employees, suppliers, and community. These relationships are what have driven our business forward.
We value family:
Being a family owned and operated company, we value and take pride in being invited into your home to enhance your family's comfort.
We value community:
We believe that you have to give in order to receive. Coastal Heat Pumps is an active member in the Rotary Group Sidney by the Sea, as well as the Chamber of Commerce.
We also sponsor local charities and events, and want to continue to support the community that supports us.
We value quality:
That is why we sell top quality equipment, and ensure that your system is covered under warranty for up to 12 years.
We only hire licensed professionals that provide quality installs and service.
The Greater Victoria Chamber of Commerce 2022 Business Awards
Times Colonist Readers Choice Awards
Best Heating / Cooling Service
Saanich Peninsula Chamber of Commerce
Business excellence finalist for outstanding customer service (second place)
Business Examiner Award
Trades Business of the Year
Saanich Peninsula Chamber of Commerce
Crystal Award for Business Excellence Business of the Year (1-15 employees)
At Coastal Heat Pumps we are on a journey to provide and maintain comfort in your home.
We've been specializing in heat pumps long enough to know which heat pumps provide the most efficiency and are committed to staying up to date with the latest technologies. This ensures you are getting the most up to date, and efficient equipment available in today's market. We guarantee some of the highest quality, and lowest noise available. We also partner with manufactures who stand behind their product with the best warranties.
Though our manufactures stay consistent, the grants available continue to change. We are committed to the continuous learning and development of heat pumps and their eligibility for manufacturer and government rebates. We provide our customers options to meet their product, and financial needs. 
Just like every house is unique, every installation is unique as well. That's why we are dedicated to properly sizing your equipment. At Coastal Heat Pumps, we provide in-home estimates, to ensure your system is custom designed, and properly sized for your needs. 
Expert Installation
Our certified technicians provide high quality equipment installs best suited to your home comfort needs.
Ongoing Maintenance

Just like your car needs an oil change, your heat pump requires a yearly inspection as well. 
Your Comfort is Important

Simply put, we are not comfortable until you are. Learn more and find out about our Comfort Guarantee.
At Coastal Heat Pumps we only install high quality heat pump systems that provide up to a 12 year warranty. We stand behind our Comfort Guarantee and will never recommend a replacement if your existing unit can be repaired.
Even the best heat pumps require annual servicing to keep them running efficiently. Schedule our 21pt inspection starting at $189.
No Payments & No Interest For 3 Months
We make owning a heat pump easy and affordable with Snap financing. Complete an application today. *On approved credit.