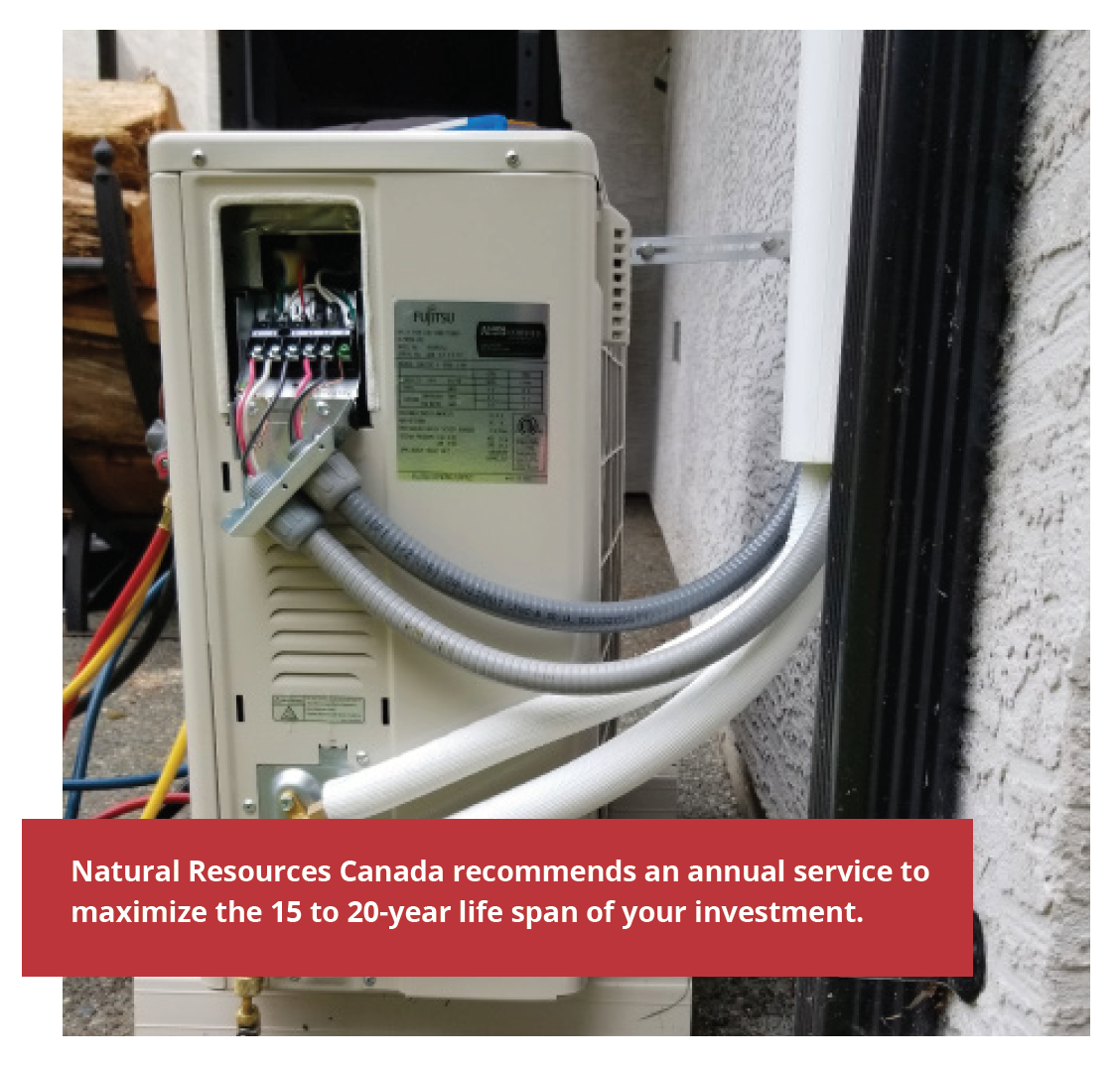 The Complexity of Heat Pumps Means That Annual Maintenance is a Must
Just like your car needs an oil change, your heat pump requires a yearly inspection as well. 
Many heat pump manufacturers require that you perform an annual maintenance to keep their warranties valid. If not properly installed or maintained, heat pump compressors, reversing valves, and coils are costly to replace. Coastal Heat Pump's annual maintenance service saves you money by avoiding expensive repairs and premature equipment failure. We provide you with customized, comprehensive maintenance packages to keep your equipment running at peak performance and avoiding inconvenient and costly breakdowns. We also provide 24/7 emergency service. We will not replace what needs servicing and we will not service what needs replacing.
Coastal Heat Pump's Annual Maintenance Package
We offer a standalone annual maintenance inspection starting at 189.00 on heat pumps. With our 21-point inspection, we ensure your refrigerant levels, return air temperatures, coils, drains, motors, system pressures, and more are in great working condition, and performing to their optimal efficiency. This is a preventative service which looks for leaks or signs of wear on your unit.
Add on maintenance for your gas fireplace for only $99 (must be booked at the same time as your heat pump maintenance).
Ask us about our Comfort Matters Plans starting at $24.95/month.
Our Annual Maintenance Inspection Includes:
Check outdoor fan motor and lubricate if needed
Check electrical wiring, contacts and terminals; repair as required
Check all safety components
Check compressor operation
Check reversing valve for proper operation
Check indoor thermostat operation
Check defrost and heating modes (winter only)
Check for excessive noise and vibration
Check refrigerant charge
Inspect and clean air filters
Check all safety and pressure switches
Check motor and heaters/voltage/amperes
Check back-up heat and emergency heat source and controls for proper operation
Measure temperature rise in emergency heat mode
And more
Annual Maintenance Checkup
Even the best heat pumps require annual servicing to keep them running efficiently. Schedule our 21pt inspection starting at $189.
No Payments & No Interest For 3 Months
We make owning a heat pump easy and affordable with FinanceIt.
*On approved credit.