There's no need to put off your energy efficient,
eco-friendly cost saving heat pump system.
We understand that the initial cost of a heat pump can serve as a barrier. For this reason, we have partnered with Financeit to provide affordable financing. Thanks to Financit, you can now finance your heat pump 100%. Their flexible monthly payment plans allow for multiple payments with no fees, in fact our customers have reported paying their bills with their BC Hydro energy savings!
Financeit offers a fast, flexible way to finance your heating, cooling, and indoor air quality needs.
With Financeit, you get*:
Pay it off any time without penalty.

Amortization periods up to 180 months for a low monthly payment. 8.99% to 12.99% interest rate*
*Subject to credit approval. Interest rate applies to term only.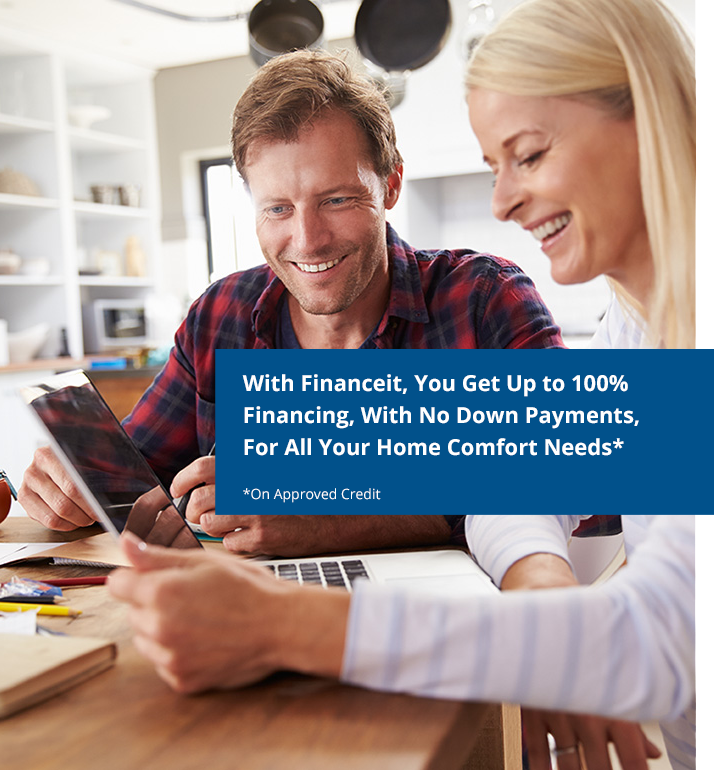 Expert Installation
Our certified technicians provide high quality equipment installs best suited to your home comfort needs.
Ongoing Maintenance

Just like your car needs an oil change, your heat pump requires a yearly inspection as well. 
Your Comfort is Important

Simply put, we are not comfortable until you are. Learn more and find out about our Comfort Guarantee.
Annual Maintenance Checkup
Even the best heat pumps require annual servicing to keep them running efficiently. Schedule our 21pt inspection starting at $189.
No Payments & No Interest For 3 Months
We make owning a heat pump easy and affordable with FinanceIt.
*On approved credit.